Merivale
Cardiovascular
Consultants
Dr. Nina Ghosh
Dr. Nina Ghosh
MD, FRCPC
Dr. Nina Ghosh obtained her medical degree from the University of Western Ontario and completed Internal Medicine Residency at the University of Toronto and Cardiology Residency at the University of Ottawa Heart Institute. She subsequently completed a 3 year combined fellowship in Heart Failure / Cardiac Transplantation and Advanced Cardiovascular Imaging at Harvard Medical School in 2014. She is Royal College of Physicians and Surgeons certified in Internal Medicine and Cardiology. She is American Board certified in Internal Medicine, Cardiology and Advanced Heart Failure/Transplantation. She is also certified in Cardiovascular Computed Tomography and Nuclear Cardiology from the Certifying Board of Nuclear Cardiology, Adult Echocardiography by the National Board of Echocardiography and has expertise Cardiovascular Magnetic Resonance Imaging.
Her interests include cardio-oncology, advanced heart disease/heart failure and general cardiology. Dr. Ghosh divides her expertise between her community practice at Merivale Cardiovascular Consultants, Queensway Carleton Hospital and the University of Ottawa Heart Institute (Cardiovascular Imaging and Advanced Heart Disease Sections).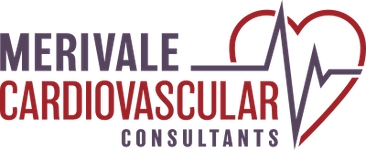 Cardiovascular disease expertise in a state-of-the-art medical facility with access to the most advanced cardiac testing.
Address
Suite 201 (Second Floor)
1370 Clyde Avenue
Ottawa, ON
K2G 3H8
Hours: Monday – Friday
8am – 4pm
Contact
Phone: 613-722-8086
Fax: 613-761-1944
Emergency Contact: 911 or go to your nearest ER