Merivale
Cardiovascular
Consultants
Dr. Chris Johnson
Dr. Chris Johnson
MD, FRCPC
Dr. Johnson obtained his MD (Magna Cum Laude) from the University of Ottawa in 1998, then completed internal medicine & cardiology training at the University of Ottawa & the University of Ottawa Heart Institute, including fellowships in echocardiography and nuclear cardiology. Dr. Johnson has been an attending cardiologist at the Ottawa Hospital and the Ottawa Heart Institute since 2007. As an Associate Professor of Medicine at the University of Ottawa, he has served as Associate Program Director for Core Internal Medicine and Post-Graduate Medical Education Director for the Department of Medicine. Dr. Johnson organizes and participates in cardiology medical education conferences locally and nationally for trainees and practicing physicians. He is invited to speak nationally and internationally to share his experience in optimizing cardiac care delivery for a variety of patient populations, including patients with co-morbidities such as cancer.
Dr. Johnson has been in practice at Merivale Cardiovascular Consultants and Merivale Medical Imaging since 2007. His clinical practice focuses on applying cardiac imaging to advance the care of patients with cardiac disease. As the Cardiology Site director for the General Campus of the Ottawa Hospital, he has extensive experience in leading clinical teams to coordinate cardiac care delivery and managing change in the healthcare environment. As a local cardiology leader, he is a strong advocate for improved access to cardiology expertise in our region using innovations like cardiology e-Consults. Dr. Johnson works closely with local community-based cardiology colleagues and hospital leadership to improve coordination of care as patients with heart disease transition from hospital-based care to longitudinal follow up. Dr. Johnson's leadership experience helps our Merivale team to achieve the goal of excellent cardiac care for our patients in a convenient community-based location.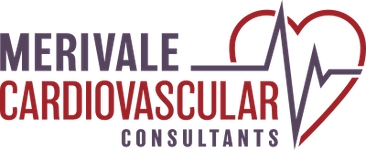 Cardiovascular disease expertise in a state-of-the-art medical facility with access to the most advanced cardiac testing.
Address
Suite 201 (Second Floor)
1370 Clyde Avenue
Ottawa, ON
K2G 3H8
Hours: Monday – Friday
8am – 4pm
Contact
Phone: 613-722-8086
Fax: 613-761-1944
Emergency Contact: 911 or go to your nearest ER