Merivale
Cardiovascular
Consultants
Dr. Nadine Gauthier
Dr. Nadine Gauthier
MD, MEd, FRCPC
Dr. Nadine Gauthier is a bilingual Ottawa native who received her M.D. from the University of Ottawa in 2003. She then pursued her training in Internal Medicine at McGill University in 2006 to then returned back to Ottawa where she completed a Cardiology residency at the University of Ottawa Heart Institute in 2009 and a fellowship in Nuclear Cardiology and Cardiac CT at the University of Ottawa Heart Institute in 2011. Finally, she completed her master's in medical education through the University of Cincinnati in 2015. As a general cardiologist practicing multi-modality cardiovascular imaging, she joined the Merivale Cardiovascular Consultants group in 2019. Fière Fanco-Ontarienne, elle se fait un plaisir de desservir la population francophone de la région de la capitale nationale et de l'est de l'Ontario depuis près de 10 ans.
Her clinical interest includes general cardiology perioperative cardiology and cardiac imaging such as cardiac CT angiography, echocardiography and nuclear cardiology. Her medical education interests include innovation and curriculum development in undergraduate and postgraduate medical education as an Assistant Professor at the University of Ottawa and clinical teacher in the Department of Medicine. She is the Director of Undergraduate Education in Cardiology leading the Francophone Cardiology Block as well as the Unit 1 Leader for the Francophone Undergraduate Curriculum at the Faculty of Medicine, University of Ottawa. She is also an Associate Program Director position for the Core Internal Medicine Program at the University of Ottawa.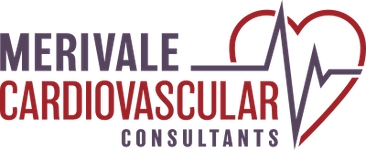 Cardiovascular disease expertise in a state-of-the-art medical facility with access to the most advanced cardiac testing.
Address
Suite 201 (Second Floor)
1370 Clyde Avenue
Ottawa, ON
K2G 3H8
Hours: Monday – Friday
8am – 4pm
Contact
Phone: 613-722-8086
Fax: 613-761-1944
Emergency Contact: 911 or go to your nearest ER